Doctors & Staff
Meet the experienced and friendly doctors and staff who make Orange Park Eye Center the leading provider of vision care products and services in Orange Park.
Kyle D. Abshire, OD
Dr. Abshire was born and raised in West Virginia. He graduated from Concord College in 1962 and attended Southern College of Optometry where he graduated in 1966. He served in the Army Medical Service Corp and was stationed at Walter Reed Army Medical Center. He started his practice in Orange Park, his family's vacation area, in 1968. The practice has grown from its first days on Kingsley Avenue. Dr. Abshire has not only served his country but also his community through numerous organizations. He is an avid runner and enjoys prescribing specialty contact lenses and treating glaucoma. His patients love his personal care and hope he continues to practice forever. He resides in Orange Park with his wife Margaret.
---
James R. Hoffman, OD, FAAO
Dr. Hoffman told his parents that he planned to be a doctor when he was just 5 years old. He grew up in Ohio and Florida and graduated from Rollins College in 1977. He received his Honors Doctor of Optometry degree Summa Cum Laude in 1981 from the University of Houston College of Optometry. He joined Dr. Abshire's practice later that Fall and quickly became involved in the community. Dr. Hoffman was named "Citizen of the Year" by the Orange Park Rotary Club in 2008. He was awarded his Fellowship in the American Academy of Optometry in 1985. He excels in pediatrics and advanced contact lenses. Dr Hoffman is very proud of his 3 outstanding sons who were raised in Orange Park, Michael, Rob and optometric physician Dr. John Hoffman. He lives in Orange Park with his wife, Karen.
---
Karen R. Larson, OD
Dr. Larson grew up in Clay County as the former Karen Carpenter. She is a graduate of Middleburg High School and the University of North Florida. Dr. Larson received her optometry degree in 2006 from the University of Alabama Birmingham. She practices comprehensive eyecare for adults and children. Her areas of interest are specialty scleral and hybrid contact lenses, glaucoma management, and pre- and post-ophthalmic surgery management. Dr. Larson is a member of the American Optometric Association, a member of the Florida Optometric Association and current President of the Northeast Florida Optometric Society. She lives in Orange Park with her husband, Jim.
---
Christina B. Bowman, OD
Dr. Bowman grew up in North Florida and graduated from Orange Park High School. After earning her degree in engineering from the University of Florida, she completed her Optometric education at Nova Southeastern University in Fort Lauderdale. Having been a patient of Drs. Abshire and Hoffman since childhood, she was thrilled to have the opportunity to return home to practice with her mentors in 2003. She excels in the areas of disease, low vision, contact lenses and pediatrics. Dr. Bowman resides in Middleburg with her husband, Don, and children, Brooke, Matthew and Lilly.
---
Keven C. Reed, OD, FAAO
Dr. Reed is a Fellow of the American Academy of Optometry with over four decades of experience. He has been in private practice at the Orange Park Eye Center for the last eleven years. Prior to that he was on active duty in the US Navy serving overseas for many years.  Some of his duties included assigning 125 optometrists worldwide for the Navy Surgeon General. He was a hospital director from 1994-1998 at the Navy's largest overseas hospital (Okinawa, Japan) and in 2004 he was awarded the Defense Meritorious Service Medal by Secretary of Defense Rumsfeld for leading a Joint Services team deploying new field medical technologies.  Recently he received written acknowledgement in the 2016 (4th Edition) of The Atlas of Emergency Medicine, (edited by Dr. Kevin Knoop, et al) for his specialized work with marine invertebrate animals.  He served the State of Florida as a Clinical Board Examiner licensing new Optometric Physicians from 2011-2013.
Orange Park Eye Center is fortunate that Dr. Reed has been a part of our practice. Dr. Reed retired in mid-2018 but we are excited that he has decided to return to our practice in early 2019.  He brings a wealth of experience in the areas of patient care and disease.
---
Samantha A. Kawa, OD
Dr. Samantha Kawa is originally from Pittsburgh Pennsylvania. She moved to South Carolina to pursue her undergraduate education in 2004. In 2008 she graduated Summa Cum Laude with a Bachelors of Science in Microbiology from Clemson University. Dr Kawa was then accepted into the optometry program at Nova Southeastern University. She received a Bachelors of Science in Vision Science in addition to her Doctor of Optometry degree in 2012.  Areas of optometric interest include the prevention, treatment and management of ocular disease. Dr. Kawa is a member of American Optometric Society, Florida Optometric Society and the Northeast Florida Optometric Society. She has called Orange Park home since 2014 and enjoys family time with her husband and daughter.
---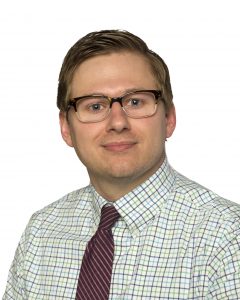 Jacob S. Hodges, OD
As a native Floridian, Dr. Jacob Hodges received his Bachelor of Science degree in Biology from the University of Florida in 2007. Following this, he attended the Southern College of Optometry in Memphis, TN. He graduated as a member of the Beta Sigma Kappa honors fraternity with a Doctorate of Optometry in 2011. To further his education, he then completed a residency in Primary Eye Care through Nova Southeastern University at the Malcom Randall VAMC in Gainesville, FL. His professional interests include anterior segment, cornea, and contact lenses. He has lectured to various professional and community groups and has had his work showcased at national and regional optometric conventions. In addition, he has been published by a prominent medical journal, and has been the recipient of numerous academic and clinical awards, honors, and scholarships. He has served as the president of the Lake Region Optometric Association and the Northeast Florida Optometric Society. In his spare time. enjoys visiting Walt Disney World, reading, and spending time with family in Orange Park.
---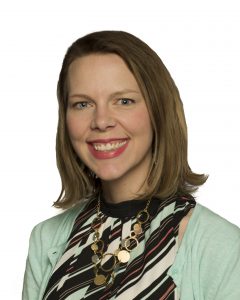 Virginia M. Hodges, OD
Dr. Ginnie Hodges graduated Summa Cum Laude from Mississippi State University in 2006, where she received a Bachelor of Science degree in Nutrition with an emphasis in Biological Sciences. She received her Doctor of Optometry degree from Southern College of Optometry in 2011, where she graduated with honors and was invited to join Beta Sigma Kappa honor society.  Dr. Hodges completed a residency in Primary Care and Low Vision Optometry from the Lake City VA Medical Center through Nova Southeastern University in 2012.  She has lectured to colleagues and been published by a professional optometric journal as well as receiving awards and honors during professional academic competitions, both locally and nationally. Dr. Hodges is a member of the American Optometric Association, Florida Optometric Association, and the Northeast Florida Optometric Society. In her spare time, she enjoys spending time with family in Orange Park.